In this section, we will go over how to recharge FASTag in just 2 minutes. You must have FASTag installed in your vehicle if you own a personal or commercial four-wheeler. Because FASTag is now required in toll plazas. To travel through the toll plaza without incident, you must keep your FASTag charged at all times. You can now recharge your FASTag in just 2 minutes.
There are numerous ways to recharge FASTag. However, some of these are simple to recharge while others are more difficult. We'll show you how to recharge in the simplest method possible. After you recharge your FASTag, you can check its balance and replenish it whenever you want. So, how can we recharge Fastag in just 2 minutes?
How to Recharge FASTag Using My Phone?
Step 1: Launch the PhonePe app.
To recharge your FASTag, first, download the PhonePe app from the Google Play Store via the link provided below. Then sign in with your cell phone number. When the PhonePe app's home page loads, navigate to the Recharge & Pay Bills section and tap the See All option.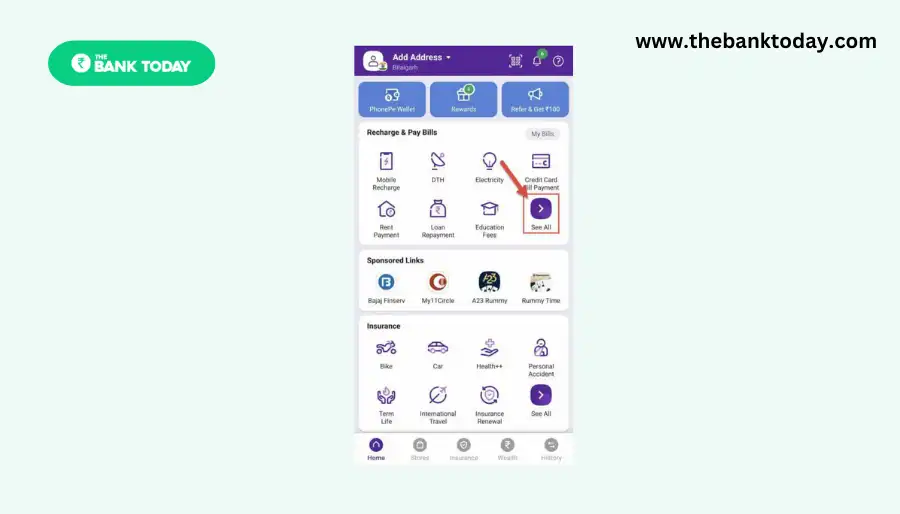 Step 2: Choose FASTag Recharge.
You will now see many recharge options in the recharge area. We need to replenish our vehicle's Fastag, so select the Fastag recharge option.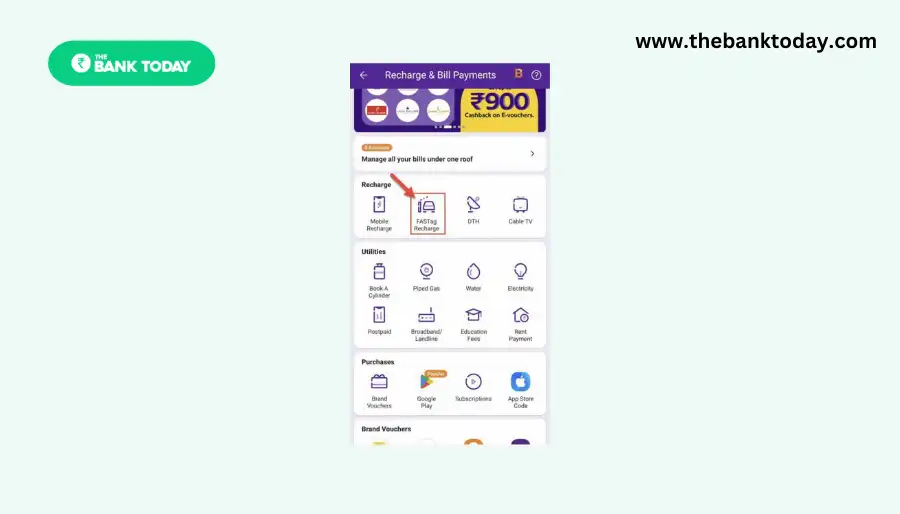 Step 3: Select Add New Vehicle.
You will now have the option to add your vehicle on the screen. To add your vehicle, go to the bottom and click the Add New Vehicle button. As illustrated in the screenshot.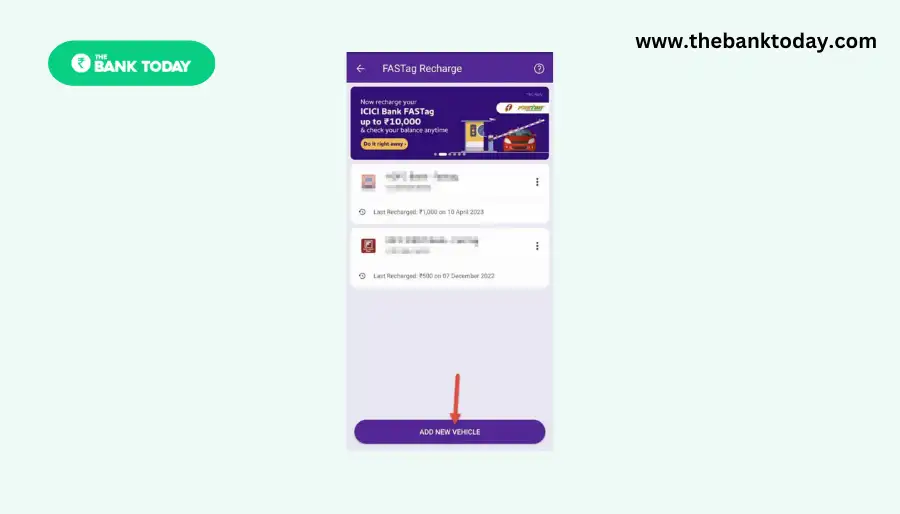 Step-4 Pick a name for FASTag Bank.
When adding a vehicle, the option to select a different bank will display. Here, we must identify the bank whose FASTag is installed in our vehicle. Axis Bank, HDFC Bank, ICICI Bank, IDFC Bank, and others. Select your FASTag bank after learning its name.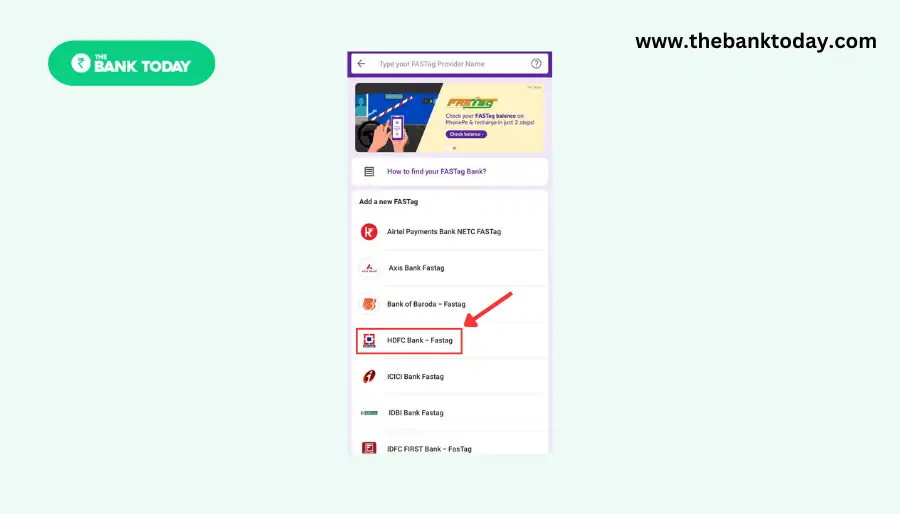 Step 5: Enter the vehicle identification number.
You must now enter your vehicle's registration number. For example, DL 01KI1234, input whatever number is on your vehicle's license plate in this field and press the confirm button.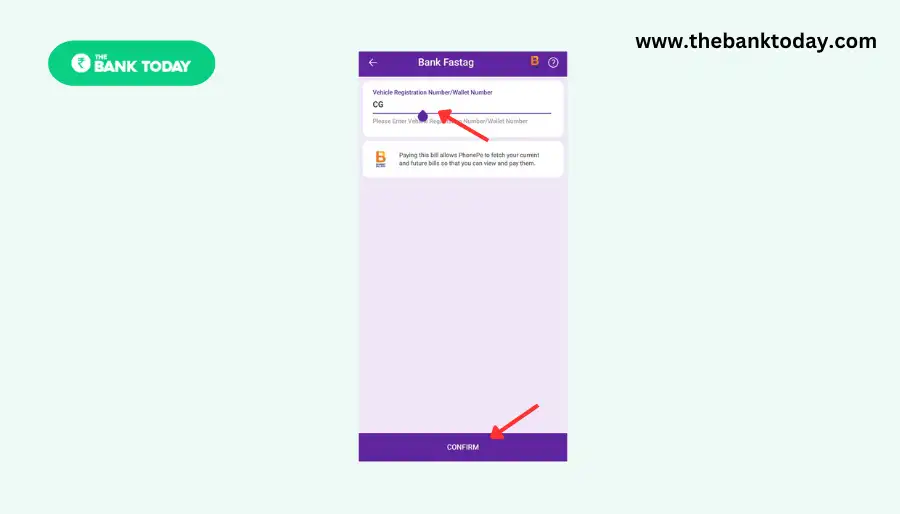 Step 6: Enter the amount of the FASTag recharge.
The car and bill details will appear on the screen as soon as your vehicle number is verified. The name of the customer, i.e. the person in whose name the car is registered, as well as the FASTag balance, will appear here. Now, in your FASTag, enter the amount you want to recharge. Then, click the Pay Now button.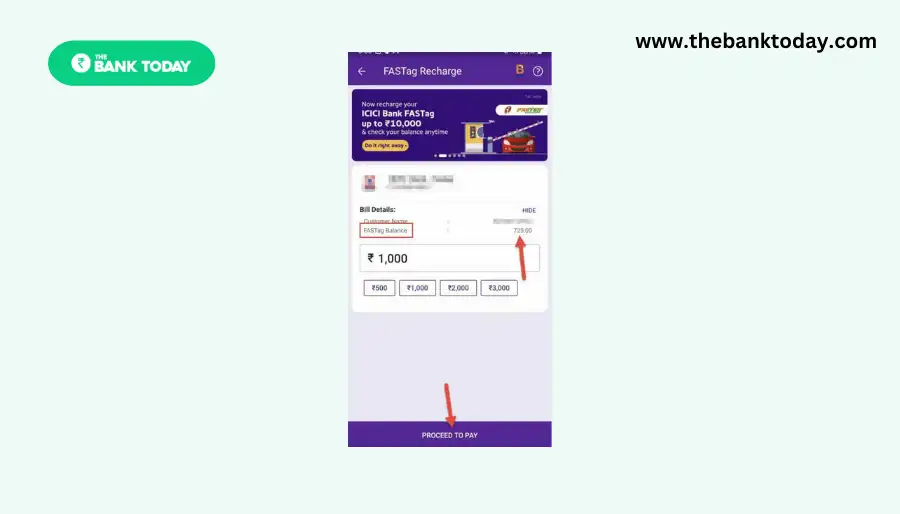 Step 7: Recharge FASTag
In the following step, you will be prompted to enter your UPI PIN. Fill in your UPI PIN here. Following verification, your vehicle's FASTag will be recharged. It will also notify you via your registered mobile number. Aside from that, you can see the Fastag recharge confirmation notification on PhonePe.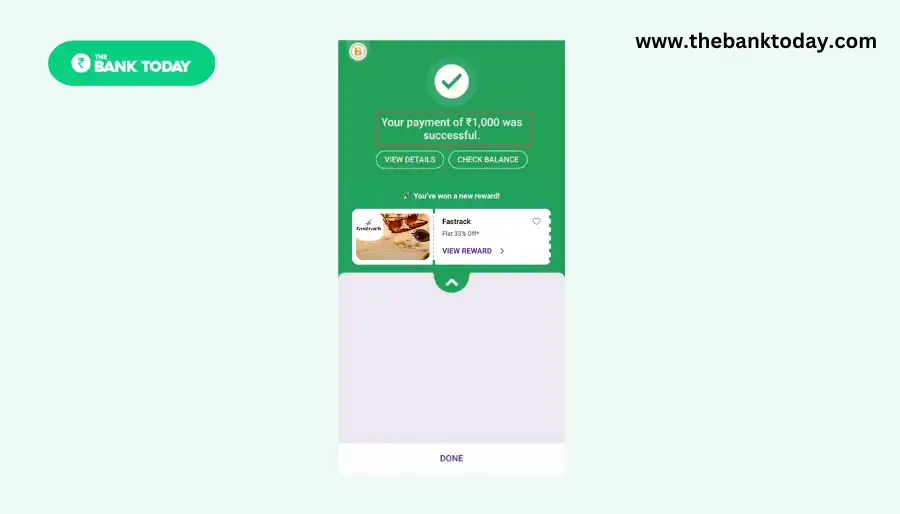 Fastag bank list which you can recharge –
| | |
| --- | --- |
| Airtel Payments Bank | IDFC FIRST Bank |
| Axis Bank Ltd | IndusInd Bank |
| Bank of Baroda | Karur Vysya Bank |
| Canara Bank | Kotak Mahindra Bank |
| City Union Bank Ltd | Nagapur Nagarik Sahakari Bank |
| EQUITAS SMALL FINANCE BANK | PAYTM Payments Bank |
| Federal Bank | Punjab and Maharashtra Co-op Bank |
| FINO Payments Bank | Punjab National Bank |
| HDFC Bank | Saraswat Co-operative Bank |
| ICICI Bank | South Indian Bank |
| State Bank of India | Syndicate Bank |
| Union Bank of India | Yes Bank Ltd |
FASTag Recharge Related Questions (FAQ)
What to do to recharge FASTag?
To recharge FASTag, a wallet app or recharge facility provided by FASTag issuing bank should be used. By the way, you can recharge your FASTag from PhonePe. Apart from this, recharge can also be done easily through Paytm, Google Pay, and My FASTag app.
Which app is best for FASTag recharge?
Phonepe app is best for FASTag recharge. But apart from this, there are other apps available through which you can recharge your FASTag. Like – Paytm, Google Pay, My FASTag, and the official mobile banking app issued by the bank. You can easily recharge your FASTag through any app.
Can I recharge FASTag with the car number?
Yes, you can recharge FASTag with a car number. For this, open the PhonePe app and go to the Fastag recharge option. Then select Add a vehicle and choose the name of the FASTag issuing bank. Now enter your card number and submit it. Then by selecting the recharge amount, you can recharge FASTag by car number.
How much balance should be there in FASTag?
In the first FASTag, the minimum was fixed at Rs 200. But now the compulsion to keep the NHAI balance has been abolished. But to come and go without any hassle in the toll plaza, it is necessary to have balance in your FASTag. It is up to your personal understanding, whether you keep balance in your FASTag or not.
Summary
To recharge your FASTag, you must first install the PhonPe app on your smartphone. Then, in the recharge area, choose Fastag Recharge. Select the Add New Vehicle option and enter your vehicle's license plate number. When the car number is verified, the vehicle data and FASTag will be displayed. Select the recharge amount and press the Proceed button. Now you can recharge FASTag by entering your UPI PIN.
Also Read: