What are the Precautions For Internet Banking in 2023: If you have an account with any bank and you use the net banking facility of your bank, then it is very important to know what precautions should be taken while doing net banking. Because without the right information, you can be a victim of fraud in net banking. Due to this, your hard-earned money can be empty in a jiffy.
Nowadays almost all banks have started providing internet banking facilities. As much as there is a benefit of this net banking, if there is no proper information, then it can also be a loss. The bank also keeps telling its customers about the precautions for safe net banking. Here we are telling about 8 precautions to keep for safe internet banking. Please read it carefully once.
These 8 precautions For Internet Banking to be Safe
Type the official website URL of the bank
The first thing to be careful of while doing internet banking is always open the official website of your bank by typing it. For example, the website of State Bank is https://www.onlinesbi.com Now whenever you want to use SBI's internet banking, open this web address by typing it into the browser. Do not click on links received in emails or messages.
Similarly, all the banks have created their official website for internet banking. To go to that website, enter the URL by typing it in full. For your convenience, we have given the link to the official website of all the banks in the previous post. You can check from here – The official website of the Indian Bank
Identify the official website of the bank
Whenever you have to log in to the net banking facility, first of all, check that the website is the official website of the bank. Because there can be many such fake websites on the internet that are similar to your bank's website. To know the real website of your bank, check in the browser whether the URL contains https:// or not.
Now check in the browser whether the secure lock key is visible in front of the URL or not. Apart from this, we have given the list of the official website of the Indian Bank. From there also you can check the original web address of the bank. In this way, you have to be sure beforehand that the website you are on is the official website of your bank.
Do not log in to net banking on a public computer
Avoid accessing your bank's internet banking from public computers such as cyber cafes. Because public computers can have such keylogger software that can steal your net banking username and password. Along with this, many people use public computers. Therefore Internet Banking should not be used on such systems.
If you have no other option and you have to use a public computer, then first of all clear the browser history. After this, log in to the bank's website in the New Incognito Window itself.
Also Read: How to register YONO SBI in Just 5 minutes
Do not click on Remember ID and Password
There is a facility in the Internet web browser for Remember ID and Password. This facility is provided so that the user does not have to enter his ID password again and again. But never save the Remember ID and Password when asked by the browser while login into Internet Banking. Whether it is your personal computer or public computer.
If you make yes to Remember ID and Password, then your net banking ID will be saved by the browser. After that whenever you log in, automatically your ID password will be entered. In this condition, anyone can extract your net banking id password through your system.
Keep changing the ID password of net banking from time to time.
You have a username and password to log in to Internet Banking. The net banking facility of the bank verifies us through this ID. If you use internet banking, then you should keep changing this same ID password. This will make it difficult for anyone else to guess your username and password.
It is observed that many net banking users do not change their ID password. Because they forget to do this work or they find it troublesome to change the ID password. But to use the Net Banking facility safely, one should make it a habit to change their ID password from time to time.
Also Read: How to Open an Account Online From Mobile in 2023?
Use Original Antivirus on Your Computer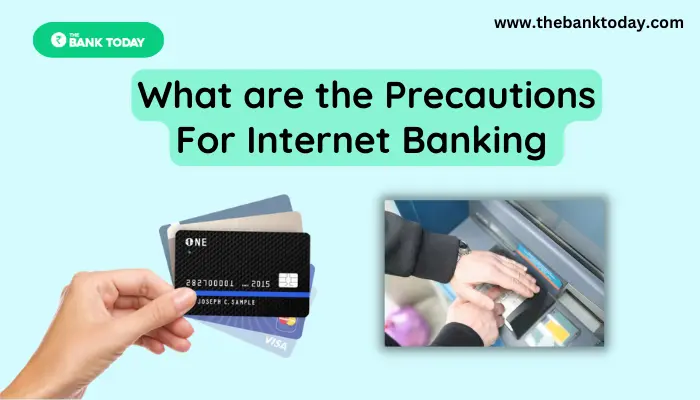 If you have a laptop or desktop, then keep the original antivirus of a good company installed in it. While browsing the web online on a computer, it cannot be said from which website, dangerous spy software may enter your system. Therefore, to prevent such dangerous software from entering our laptop or desktop, use antivirus with the original key.
Many antivirus software today have safe banking features. By this, you can stop online tracking. This antivirus can do the job of keeping you safe while using internet banking. That's why use only and only original antivirus.
Link your mobile number and email ID with the bank
Your mobile number and email ID should be linked with your bank account number. With this, you will keep getting information about all your banking transactions via message and email. If ever any unusual transaction happens from your bank account then you will know immediately. If you detect such fake transactions in time, you will be able to save your money.
Whenever you feel that an unusual transaction has taken place in your bank account, immediately contact your branch and get your account put on hold. Along with this, inform about this immediately by calling the helpline number of your bank. This will enable the bank support team to help you deposit your money back into your bank account.
Do not tell your ID Password OTP (OTP) to anyone
Nowadays, pretending to be bank officials, fake people call you. They make excuses of closing your bank account or giving any other banking information. In the meanwhile, he can ask you for the ID password of net banking. Or may ask for OTP received on your mobile. If you are unaware of such fraud then give them your ID password and lose your money.
But keep in mind that even banks cannot ask their customers for the user ID and OTP of net banking in a phone call or message or email. Every bank keeps telling this thing again and again to its customers. That's why even if it is a real bank official, never tell your personal information like ID password or OTP in phone calls or messages.
Also Read:
Conclusion
What are the precautions to be taken while doing internet banking, the complete information about it step by step is explained here in a very simple way. Now any account holder will know what are precautions to be taken while using net banking. If you have any other questions related to online banking or banking services, then you can ask in the comment box below. We will reply to you very soon.
The information about the precautions to be taken while using net banking is very useful for all account holders. That's why share this information with them on WhatsApp groups and Facebook. On this website, we provide complete information related to net banking. If you want to get information related to easy and safe banking first, then search in the Google search box – thebanktoday.com Thank you!