A significant part of contemporary life is banking. It is crucial in facilitating financial transactions, awarding loans and credits, and giving both people and businesses access to a variety of other financial services. Banks are organizations that have the legal right to accept deposits, issue loans, and offer their clients a broad range of financial services.
It would be challenging to carry out financial operations securely and effectively without a bank. Banks give customers access to credit, loans, and other financial products as well as a safe and secure spot to store their money. Additionally, they provide a broad range of financial services to assist both individuals and businesses in better managing their finances.
Banks play an important role in keeping the economy moving in today's fast-paced world. They are in charge of managing the flow of money and credit, and they help to keep the financial system stable and secure. Banks assist individuals and businesses in achieving their financial goals and aspirations by offering a variety of financial services.
What is a Bank?
A bank is a financial institution and financial intermediary that accepts deposits and channels these deposits into loans either directly through loans or indirectly through capital markets
A bank can be defined as an institution that accepts deposits, makes loans, pays checks, and provides financial services.
A bank is a financial intermediary that guarantees, transfers, exchanges, or lends money The main role of banks is to connect people who have money, such as investors and savers, with people who are looking for money, such as individuals or companies that need loans. The bank is the link between capital deficit and capital surplus customers.
Banks distribute the medium of exchange
A bank is a business Banks sell their services to make money and have to market and provide these services in a competitive environment. Banks are financial intermediaries that store, transfer, exchange and lend money and like other businesses need to make a profit to survive Understanding this basic idea will help you understand how banking systems work and help you understand many of today's trends in banking and finance.
Banking is a unique business
Features of Banking: The services that banks provide to customers are almost entirely related to managing other people's money or finances. Banks are vital to our economy The main function of banks is to use the money of their account holders to lend it to others who need it.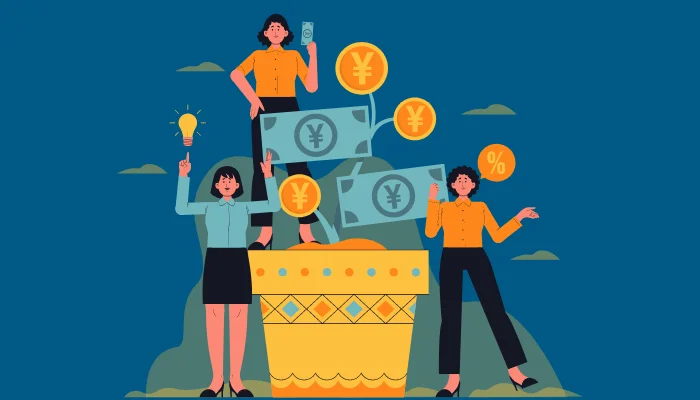 Money is a medium of exchange, an agreed way of measuring the value of goods and services In the past, and in some places even now, precious stones, animal products, or other valuable goods could be used as a means of exchange This system was used for centuries, before the invention of money In the past, people traded goods or services in exchange for other goods or services.
This system is also known as the "Barter System", it is an ancient method that people used to trade their services and goods Roman soldiers were sometimes paid with salt because it was a vital and rarely used commodity. Anything that has an agreed-upon value can be a medium of exchange There are many forms of money in use today.
Money is any object or document commonly accepted as payment for goods and services and repayment of debt in a given socio-economic context or country The main functions of money as a means of exchange are distinguished; computing unit; a store of value; and sometimes past defaults.
Any securely verifiable object or document that fulfills these functions can be considered money Money simply tells you how much something is worth, whether it's a new gadget you can buy or two hours of work. If you have cash, the bank can act as your agent to use or protect that cash.
History of Banking
Over the course of centuries, banks have existed since ancient times when Babylon and Greece evolved. Magnates formed financial institutions as secure locations for safekeeping valuables and conducting commercial dealings in those eras.
Throughout the course of history, financial institutions have undergone a complex evolution that has resulted in an intricate array of services offered by banks. During medieval times, Italian traders were instrumental in establishing monetary establishments which revolutionized economic growth across Europe through their provision of loans and credit to fellow merchants.
As time progressed, the banking industry underwent a transformational journey that carried over into the present times. One of its definitive milestones was the emergence of central banks across various nations worldwide.
These institutions assume responsibility for supervising monetary circulation and maintaining stability within financial systems to guarantee their security against any disruptive forces or crises that may arise due to certain factors such as market fluctuations or other unforeseen events.
Additionally, they are instrumental in regulating all aspects related to commercial banking so as not only to prevent chaos but also ensure orderliness at every stage – from managing risk assessment policies to protecting investors' interests even upholding community welfare standards overall.
In our present day, banks have evolved into intricate establishments that provide a broad range of financial amenities to both individuals and enterprises. To the general public, retail banks offer diverse services such as savings accounts, checking accounts, loans, and credit cards among others while commercial ones concentrate on providing business-oriented finance assistance.
Investment banking mainly deals with advisory matters regarding finances for large corporate bodies plus institutional clientele whereas central reserves carry out an important function in supervising economic conditions whilst safeguarding stability within monetary systems.
The extensive and opulent tale of banking can be traced back to the early days of human civilizations. The journey towards modern-day banking was marked by a series of advancements in financial systems resulting in more complex structures, central banks being established, and ultimately leading up to the intricate and indispensable institution that we have today.
Types of Banks
Retail banks, commercial banks, investment banks, and central banks are the four main types of banks. Each type of bank serves a specific purpose in the financial system and provides a variety of services to its customers.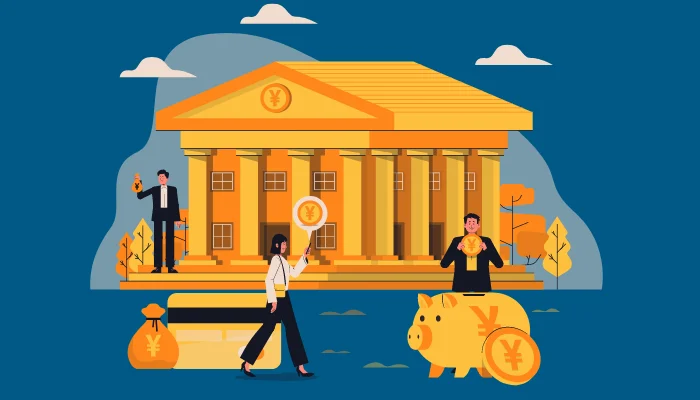 Retail banking
Retail banks, also known as consumer banks, are financial institutions that serve individuals. They provide a wide range of services to individual customers, such as checking and savings accounts, credit cards, loans, mortgages, and other financial products. Retail banks are typically the most visible type of bank, with branches located throughout the country.
Commercial Banks
Commercial banks are financial institutions that provide services to businesses and corporations. They provide a variety of services, such as loans, lines of credit, and other financial products, to businesses of all sizes. Commercial banks also offer treasury management services like cash management, trade finance, and foreign exchange.
Investment Banks
Banks that specialize in providing financial advice and services to large corporations, governments, and other institutional clients are known as investment banks. They assist companies in raising capital by issuing securities such as stocks and bonds, as well as providing a variety of other services such as mergers and acquisitions, underwriting, and asset management.
Central Banks
Central banks are institutions in charge of managing the money supply and ensuring financial stability. They are typically government-owned and operated, and they play an important role in regulating the banking industry and preventing financial crises. Central banks are also in charge of a country's monetary policy, and they use a variety of tools to manage inflation and maintain financial stability, such as interest rates and reserve requirements.
In summary, there are four types of banks in the banking industry: retail banks, commercial banks, investment banks, and central banks. Each type of bank serves a specific function in the financial system and provides a variety of services to its customers.
Banking Services
Banks offer a wide range of financial services to their customers. Understanding the different types of services that are available can help you choose the right bank for your financial needs. Here are some of the most common banking services:
Deposits and Savings Accounts
Deposits and savings accounts are some of the most basic banking services. They allow customers to deposit money into an account and earn interest on their deposits. Savings accounts are typically used for long-term savings while checking accounts are used for everyday transactions such as paying bills and making purchases.
Loans and Credit
Banks also offer loans and credit to their customers. These can include personal loans, auto loans, and mortgages. Banks will typically evaluate a customer's creditworthiness before approving a loan or line of credit, and they will charge interest on the amount borrowed.
Payment Services
Banks provide payment services to their customers, including debit cards, credit cards, and online payment services. These services allow customers to make purchases and payments quickly and easily.
Investments
Banks also offer a range of investment products and services, including stocks, bonds, mutual funds, and retirement accounts. Investment products can help customers grow their wealth over time and prepare for their financial future.
Other Financial Services
Finally, banks may offer other financial services such as insurance, wealth management, and foreign currency exchange. These services are typically geared towards high-net-worth individuals and institutional clients.
In summary, banks offer a wide range of financial services to their customers, including deposits and savings accounts, loans and credit, payment services, investments, and other financial services. Understanding the different types of services that are available can help you choose the right bank for your financial needs.
When searching for a bank, it is important to consider the different services that they offer and how they can help you achieve your financial goals. This will ensure that you find a bank that meets your needs and provides the best possible service.
Choose the right bank
Choosing the right bank is an important decision that can have a big impact on your financial well-being Here are some factors to consider when choosing a sofa:
Comparison of commission and bank fees
One of the most important factors to consider when choosing a bank is the fees and commissions it charges its customers These may include monthly account fees, ATM fees, overdraft fees, and other fees. It is important to compare the fees and charges of different banks to get the best deal
Bank reputation and customer service
Another important factor to consider when choosing a bank is its reputation and customer service You want to choose a bank that is well respected and has a good reputation in the industry Look for reviews and ratings from other customers to gauge the level of customer service and overall quality of the bank.
Availability and convenience
Affordability and practicality are also important factors to consider when choosing a sofa. You want to choose a bank that is affordable and easy to use This may include the number of branches and ATMs, as well as the bank's online and mobile banking services.
Interest rates and installments
Finally, you may want to consider the interest rates and fees offered by different banks Some banks may offer higher interest rates on deposits, while others may offer rewards programs for using a credit card. Consider your personal financial goals and needs when evaluating the interest rates and payments offered by different banks.
In conclusion, choosing the right bank requires careful consideration of several factors When choosing a bank, it is important to compare fees and commissions, evaluate the bank's reputation and customer service, consider accessibility and affordability, and evaluate the interest and rewards offered Taking these factors into account will help you choose a bank that meets your needs and helps you achieve your financial goals
Security and Regulation
Banks are subject to strict management and supervision by government agencies to ensure the safety and soundness of the banking system. The Federal Reserve, the FDIC (Federal Deposit Insurance Corporation), and the OCC (Office of the Comptroller of the Currency) are just a few of the agencies responsible for regulating and supervising banks.
These agencies apply a variety of rules and regulations to banks to ensure that they operate in a safe and sound manner. For example, banks are required to maintain a certain level of capital to ensure they have enough funds to cover any losses they may incur. In addition to regulation, banks also implement security measures to protect customer accounts from fraud and other forms of criminal activity. These measures may include two-factor authentication, fraud tracking, and encryption.
Conclusion
In short, understanding how banking works and choosing the right bank is key to achieving financial security and success. By understanding the different types of banks, their services, and the factors to consider when choosing a bank, you can make informed decisions that will help you achieve your financial goals. It is important to consider fees and charges, reputation and customer service, accessibility and convenience, interest rates and rewards, and security measures and regulations when choosing. bank.
Overall, banking is an important part of our economy and plays an important role in our daily lives. Whether you're saving for the future, buying a home or car, or managing your day-to-day finances, finding the right bank can make a big difference. By choosing a bank that meets your needs and provides the best service possible, you can achieve your financial goals and build a secure financial future.
In conclusion, banking is an important part of modern life because it provides individuals and businesses with access to the financial services they require to succeed. Banks will continue to play an important role in driving economic growth and assisting people in achieving financial security and prosperity as time goes on.